"The mission of 'Fort Worth Health Alliance' is to provide North Texas with the highest quality functional and regenerative medicine possible. We will exceed expectations restoring and increasing health in a caring, modern and positive environment. Thus restoring the body's natural ability to heal itself; and to educate each person we meet about the benefits of preventative and restorative care."
---
Gideon Traweek
Wellness Director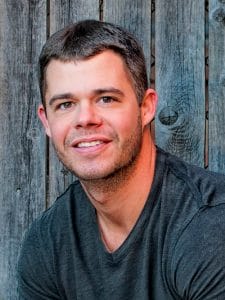 Personal Philosophy: "The Structure and condition of the body influences how the body functions and its ability to heal itself. The mind-body relationship is instrumental in maintaining and improving health
We emphasize the recuperative abilities of every person and recognize dynamics exist between lifestyle, environment, and health. We must eliminate the cause of illness rather than simply treat the symptoms. We also recognizes the centrality of the nervous system and its intimate relationship with the capacities of the human body.
"We are extremely fortunate in that we get to combine two of the greatest professions in the world: health care and teaching. I want to spend quality time both educating people and caring for them. Understanding wellness and being healthy can't be separated. To be healthy you have to learn how your body operates and how best to keep it well."
I am dedicated to taking on the role of a wellness leader in our community. Along with an extensive education, I continually take classes and research the advances of functional and regenerative sciences.
My undergraduate emphasis was in Biochemistry with a special interest in Genetics at Angelo State University, also earning degrees in Anatomy and Doctorate from Parker College of Chiropractic; considered one of the world's foremost educational institutions.
---
Dr. Robert Duhaney, MD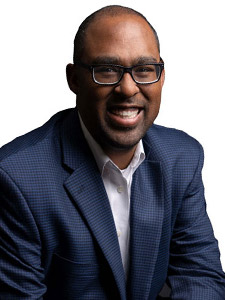 Dr. Robert Duhaney, MD, is a board-certified internal medicine and primary care physician in DFW. He has over a decade of experience and prefers an integrative, holistic, collaborative, patient-centered approach to care.
He received undergraduate and master's degrees from the University of Florida in Gainesville. He earned his medical degree from Drexel University College of Medicine in Philadelphia, PA. He also completed a residency at Johns Hopkins Bayview Medical Center of Johns Hopkins University School of Medicine in Baltimore, MD. He's currently participating in Maintenance of Certification (MOC) with the American Board of Internal Medicine. His patients know him as someone who genuinely cares about their well-being. He takes the time necessary to ensure that all questions have been discussed. His priority is educating patients about their condition and what treatments are available. He wants to empower the patient to be able to make the right decisions regarding their health.
He maintains his advanced credentials with continuing education and is board-certified and licensed to practice in TX. He's a member of the American College of Physicians, American Medical Association, Texas Medical Association, and Dallas County Medical Society.
Dr. Duhaney received numerous honors and awards including lead physician at Medtopia Medical Clinic at Texas Health Presbyterian Dallas, D Magazine's Best Internist in Dallas/Collin Counties, 5-Star Quality Doctor, and Texas Super Doctors Rising Stars. He's published many studies in prestigious medical journals, holds numerous medical directorships, and teaches medical students at local universities.
---
Shonda Schoon-Leochner, MBA, MSN, FNP-BC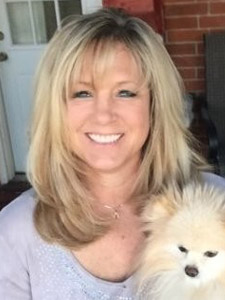 Shonda is an Advanced Family Nurse Practitioner, board-certified by the American Academy Nurse Credentialing Center and licensed by the state of TX to provide family-centered healthcare to patients of all ages.
She has accumulated 20 years of nursing experience and education in various areas of patient care to include oncology, trauma, long term acute care, critical care, family medicine, community care treatment, infusion therapy, hormone specialty, and regenerative therapies.
Practice Philosophy
Shonda believes in empowering patients to achieve optimal health by addressing their medical concerns and goals in a comfortable and safe environment. She hopes to equip patients with the knowledge and tools to be active participants in their healthcare while emphasizing healthy lifestyle choices and disease prevention. Her goal is to foster a long-lasting trusting relationship with patients to help them achieve their health care goals.
OFFICE HOURS
---
Monday
8:00am - 12:00pm
2:00pm - 6:00pm
---
Tuesday
Closed

---
Wednesday
8:00am - 12:00pm
2:00pm - 6:00pm
---
Thursday
10:00am - 12:00pm
1:00pm - 5:00pm
---
Friday
8:00am - 12:00pm
2:00pm - 6:00pm
---
Saturday
Closed
Fort Worth Health Alliance
3625 Western Center Boulevard Suite A
Fort Worth, TX 76137
(817) 498-7333